Are you tired of spending hundreds of dollars on makeup products? Do you want to experiment with different looks without breaking the bank? Then look no further than these 5 must-try DIY makeup tutorials.
Natural and Glowing Look
For a natural and glowing look, start with a moisturizing base and apply a light foundation. Add a touch of bronzer to your cheekbones and a peachy blush to the apples of your cheeks. Keep your eye makeup simple with a light brown eyeshadow, a few coats of mascara, and a touch of highlighter on your brow bone and inner corners of your eyes. Finish with a nude or light pink lip gloss.
Bold Lip
A bold lip can instantly transform your look. For a long-lasting lipstick, mix a small amount of eyeshadow pigment with coconut oil and apply with a lip brush. Opt for a bright red, deep purple, or even a metallic shade. Keep the rest of your makeup simple with a light foundation, neutral eye makeup, and a touch of blush.
Cut Crease Eye
A cut crease eye makeup look is perfect for a night out. Start with a light color all over your eyelid and add a dark transition shade in your crease. Use a thin brush to create a line at the crease with a darker shade and blend it out. Apply a shimmery metallic shade to your eyelid and inner corner of your eye. Add a black winged eyeliner and false lashes for maximum impact.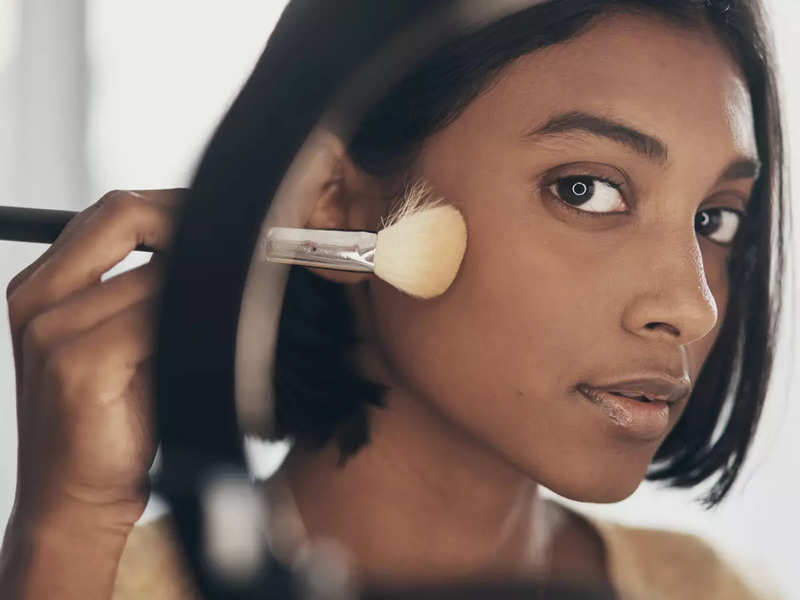 Dewy Skin
For a dewy and radiant complexion, mix a few drops of facial oil with your foundation. Use a beauty sponge to apply and blend it out. Apply a cream highlighter to your cheekbones, nose, and brow bone. Use a tinted brow gel, mascara, and a natural looking lip gloss.
Smokey Eye
A classic smokey eye never goes out of style. Use a dark eyeshadow like black or dark brown to create a V shape at the outer corners of your eyes. Blend it out with a fluffier brush and apply a shimmery metallic shade to your eyelid. Add eyeliner to your waterline and top lash line. Finish with a few coats of mascara and a nude lip.
By trying these DIY makeup tutorials, you can save money while still experimenting with different makeup looks. Get creative, have fun, and find your perfect look!